Bastardo gets the call to replace Myers
Following Saturday night's 9-6 win over the Nationals, the Phillies announced that 23-year-old left-hander
Antonio Bastardo
will take over Brett Myers' vacant spot in the rotation.

Bastardo was 3-2 with a 1.89 ERA in 11 games between Triple-A Lehigh Valley and Double-A Reading.
Bastardo began the 2009 season in Reading's bullpen. But in mid-April, the Phils moved him out of the reliever's role and Bastardo has thrived.
In seven combined starts between Reading and Triple-A Lehigh Valley, where he was promoted less than two weeks ago, Bastardo is 2-2 with a 2.41 ERA. In 41 innings as a starter, he's struck out 39 while walking eight.
"I saw him in spring training, for three or four innings," Manuel said. "I hear he's been pitching good… once they put him in the starting rotation in Double-A that he started pitching really good right away, and he's had two good outings in Lehigh Valley."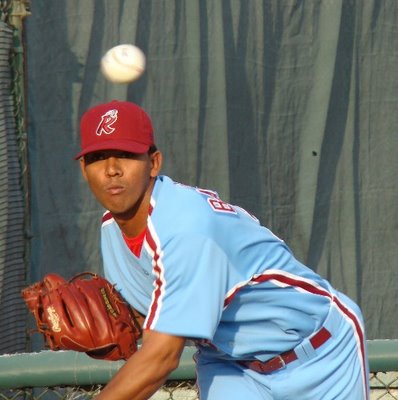 In his last outing on Thursday, Bastardo, who was signed as an amateur free agent out of the Dominican Republic in February of 2005, blanked New York Mets Triple-A team Buffalo for seven innings in a 7-1 win for Lehigh Valley.