Lee in Game 1, Happ and Blanton to begin series in bullpen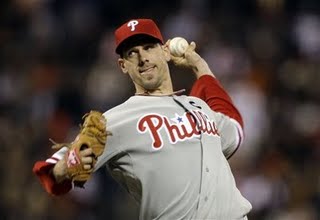 Charlie Manuel wasn't short on delivering some news on Tuesday's workout day before the start of the NLDS Wednesday afternoon.
For one,
Cliff Lee
will start Game 1. Not Cole Hamels.
"I sat down a long time thinking about it. Cliff Lee will be on his sixth day, we want to keep Hamels on his regular turn," Manuel said. "We didn't want to bring him back a day short even though he threw (47) pitches the other day. It's mostly because he's thrown over 200 innings and we've always kind of monitored him and we want him as strong and healthy as we possible can be and we want him in a good frame of mind. Either one of them could throw the fifth game if there is one."
My gut: Manuel wanted Hamels.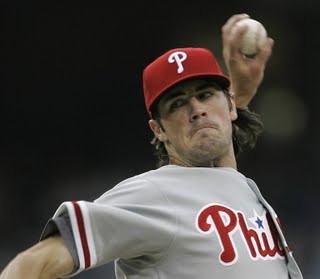 But a short outing on Saturday or not, Hamels has never pitched on short rest in his career and is extremely set in his regimented ways. Not unlike the box in "A Christmas Story," Hamels is kind of fragile that way and why mess with his mind when you have a pretty darn good pitcher in Lee as your backup plan?
The other interesting news: Both
Joe Blanton
and J.A. Happ will start the series in the bullpen. Manuel didn't seem to be too thrilled with the health and effectiveness of his bullpen in the last few weeks, even as new arms returned from the DL.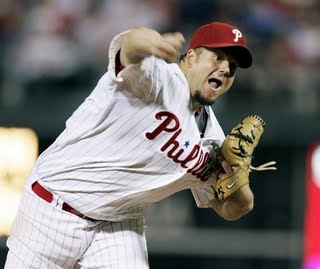 This solves that problem in an unexpected way. Manuel is hoping Lee and Hamels do their thing in the first two games and pitch at least eight innings. But if he needs to, he'll turn to Happ or Blanton.
If he needs either one or both, Pedro Martinez can pitch Game 3. If he doesn't need either one, or, say, only uses Blanton but not Happ, Happ can pitch Game 3, too.
Manuel has not set his rotation up beyond Lee in Game 1 and Hamels in Game 2.