All-Stars: Charlie should consider Ryan, Jamie and.... Manny
The All-Star teams will be revealed in a few short hours.
My guess is three Phillies will make the team: Raul Ibanez and
Chase Utley
(who led their respective positions in voting at last check) and Ryan Howard (who was snubbed a bit last year and who Charlie Manuel, who can had select nine reserves, will want on the team).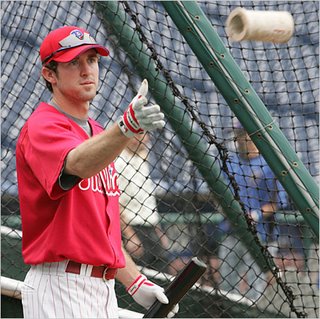 I also think
Jamie Moyer
has an outside chance, honestly. There are new rules this year that state that each roster needs to include a pitcher who can go 4-5 plus innings in the event the game goes to extra innings. Moyer leads the Phils with seven wins, led the team last year with 16 and won his 250th game this season.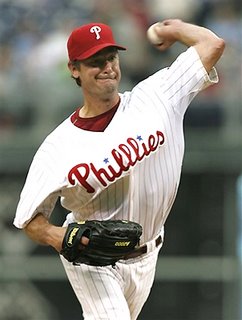 And Moyer would be available for plenty of work -- Tuesday would be his normal day to pitch, and he wouldn't be needed until at least the third game back from the break. Anyway, just a thought.
I also think
this guy
should get a good look for the NL roster.
He is, after all
, the second best hitter in the league.