Phils sign Miguel Cairo to minor-league deal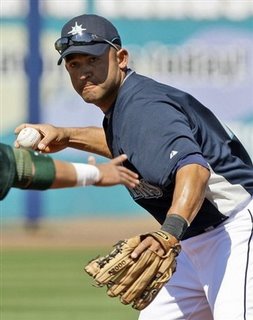 Perhaps the Phillies have found their right-handed bat for the bench. Perhaps not.
Either way, here's the skinny: the team has signed veteran infielder
Miguel Cairo
to a minor-league contract.
Cairo, a career .266 hitter in 13 big league seasons, hit .249 with no home runs 23 RBIs in 108 games with the Seattle Mariners last season.
The versatile Cairo, who played everywhere but center field, catcher and pitcher last year, has played second base the most in his career, so he could compete with spring-training invitee Marcus Giles as possible insurance for Chase Utley, who is recovering from hip surgery.
Cairo will wear No. 9 when he arrives to camp.