The favorite in the clubhouse for the 5th starter spot?
Some might think it's J.A. Happ, who held the role at the end of last year.
Others might say veteran Chan Ho Park, who signed with the Phillies specifically because they were letting him compete to be a starter.
There are even a portion of Phils fans who are backing Carlos Carrasco, who's been dubbed the organization's top pitching prospect for a few years.
Well, surprise, surprise. According to pitching coach Rich Dubee, it's
this guy
.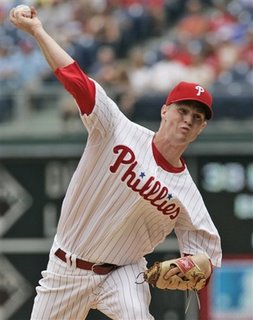 More on
Kyle Kendrick
's confidence booster from his pitching coach in tomorrow's Daily Times...