World Series: Game 1 lineups
So here we are.... it took a while, I just had a viewing for my computer, which apparently couldn't make it through the whole season (it IS a long season).
But after an awkward moving-on period, I've got a brand-spanking new machine just in time for Game 1. Like three hours before game-time, just-in-time.
Chris Coste is your DH. Here are the lineups.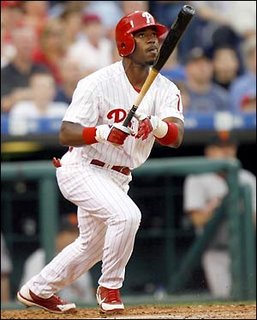 PHILS
1.
Jimmy Rollins
, SS
2. Jayson Werth, RF
3. Chase Utley, 2B
4. Ryan Howard, 1B
5. Pat Burrell, LF
6. Shane Victorino, CF
7. Pedro Feliz, 3B
8. Chris Coste, DH
9. Carlos Ruiz, C
Cole Hamels is pitching, of course.
RAYS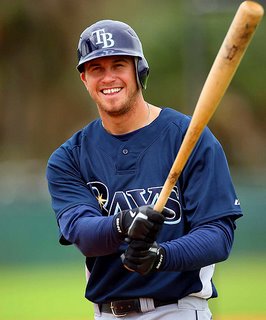 1. Akinori Iwamura, 2B
2. B.J. Upton, CF
3. Carlos Pena, 1B
4.
Evan Longoria
, 3B
5. Carl Crawford, LF
6. Willy Aybar, DH
7. Dioner Navarro, C
8. Ben Zobrist, RF
9. Jason Bartlett, SS
Scott Kazmir is pitching.
Okay, time to take a deep breath. About two hours and 50 minutes to go as I type this. A shot out to Staples and the kindly cab driver, Norm, who did a fine job getting me to and from the Trop and Staples.