Suspended for another day
Here's the official word from MLB:
GAME FIVE OF THE 2008 WORLD SERIES POSTPONED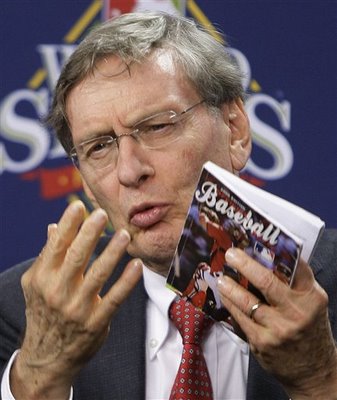 PHILADELPHIA – Game Five of the 2008 World Series will not resume tonight due to inclement weather. Game Five is now tentatively scheduled to resume on Wednesday evening at 8:37 p.m. (ET), weather permitting.
Commissioner Allan H. (Bud) Selig said: "While obviously we want to finish Game Five as soon as possible, the forecast for today does not allow for us to continue the game this evening. We are closely monitoring tomorrow's forecast and will continue to monitor the weather on an hourly basis. We will advise fans as soon as we are able to make any final decisions with respect to tomorrow's schedule."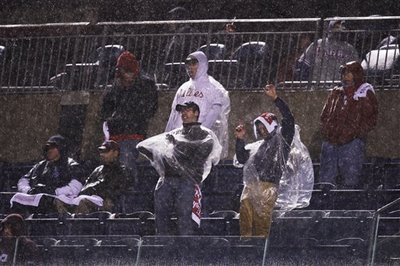 -------------------------------
What's not in the above press release: the contingency plan for how the Series will move forward.
Here's what you should expect: if Game 5 can be finished Wednesday and the Rays win, Game 6 will be played Thursday, and, if necessary, Game 7 will be played Friday.
There will be no off-day. When MLB and Fox changed the TV scheduling a few years back of the World Series, they made sure no World Series games would be played on Friday, a historically bad night to draw television ratings. Saturdays aren't much better.
Thursday, on the other hand, is a very popular night for TV viewers. MLB is not nixing a chance to play on Thursday.
If, by some strange circumstance, MLB did decide to use Thursday as a travel day if the Rays win Game 5 Wednesday, here's the bonus for the Phils --- a World Series game played on Saturday would be played on Cole Hamels' regular day.
If Game 7 is on Saturday night, Hamels would start in full rest.