Do your prefer L.A. or Milwaukee?
With six games to go in the regular season - beginning tonight at home against Atlanta - the Phils are sitting pretty in the NL East, 1 1/2 games ahead of the New York Mets.
It's the Phils' biggest lead in the division since August 11. While there's still time for them to cave, the odds are they'll hold off the Mets, who seemingly can't go seven games without their bullpen imploding a few more times.
So let's assume the Phillies win the division. Would you rather play the Dodgers or Brewers?
Odds are the Phils will host L.A. The Brewers, off today, are 1 1/2 games back of the Mets in the wild-card race. And at the rate Milwaukee is going (they have just five wins this month), they would have to do a 180 and right their season in addition to getting help from the Mets.
(The Cubs, the NL team with the best record, will play the wild-card winner... unless that winner is Milwaukee. Teams can't play a division rival in round one.)
The Dodgers are 2 1/2 up in the NL West. If the Phils win the division and the Mets hold off Milwaukee for the wild card, Charlie Manuel's crew will host the Dodgers for the first two games of the division series next week.
If the Brewers upend the Mets in the wild card and the Phils win the division, the Phils host Milwaukee.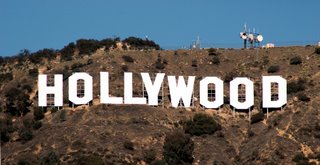 So again, who would you rather play? I'll say L.A.
Why? If Ben Sheets regains his health, the Brew Crew can throw a scary 1-2 punch of CC Sabathia-Sheets at you. The Dodgers don't have one ace, let alone two.
Plus, if I'm going to travel to one of the two cities, I prefer In-and-Out burgers to brats (although you can't get enough of the sausage race, right?)