Can you count to one?
The Phillies season comes down to "one."
One more Mets loss.
One more Phillies win.
Either way, the Phils can wrap up their second straight NL East title Saturday. A Phils win/Mets loss will clinch the 11th postseason appearance in the 126 years of the Phillies franchise.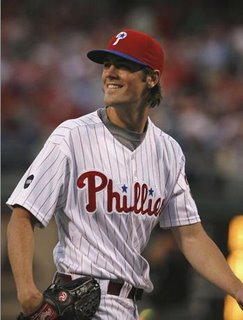 What else? If it happens Saturday, it'll give the Phils an opportunity to rest up ace
Cole Hamels
for Game 1, which will take place Wednesday at Citizens Bank Park (likely an afternoon game) against either the Brewers or Dodgers.
But let's try not to get ahead of ourselves. We're not at zero hour yet.
It's still one.
The smallest, simplest, loneliest number of all. It can begin (barring rain) to disappear at Shea Stadium at 1:10 in the afternoon when the Mets host the Marlins.
Or it can begin at 3:55, when
Jamie Moyer
(who helped clinched last year's title) and the Phils take on the Nats.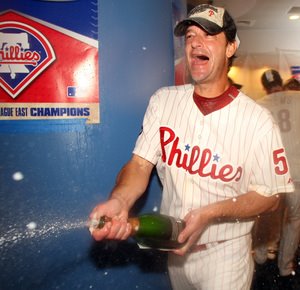 Either way, it only takes one. It'd be nice to have a meaningless Sunday of baseball, wouldn't it?