Anna and the Braves
Yesterday at the Carpenter Complex, Cole Hamels threw on one field, Kris Benson on the other. A lot of us reporter-types had swivel-heads, trying to keep an eye on both pitchers.
And then there was a popular, Phillies' wife in attendance to make it even tougher to keep all eyes on the field. Anna Benson ain't ugly.
As a fellow Clemson guy, I'll just say, "Nice work, Kris."
On the field both Hamels and Benson pitched well. See more in the notebook link below.
Jamie Moyer pitched five strong innings as the Phillies finally won a game last night - there first win in over a week.
Today, the Braves are coming to town. Ten days ago Atlanta laid a 10-1 whuppin' on Kyle Kendrick and the Phils.
Kendrick will pitch today - but in a minor league game. Francisco Rosario, who has looked very good this spring, starts against the Braves.
-------------------------------------------------------------------------------------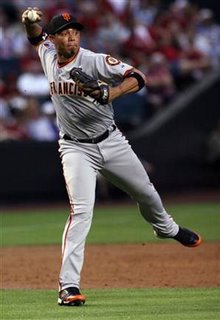 The Archive Files
In today's Daily Times,
the Phillies apparently have the best, defensive third baseman in all of baseball.
And,
Kris Benson wants to pitch in a Grapefruit League game
within the next two weeks.